Florida's fourth largest school district is advising its teachers and faculty to only address students with names and nicknames that have been signed off by their parents amid concerns about the state's strict new pronoun policies that have been slammed as anti-trans.
In a memorandum addressed to school staff and faculty on Monday, Orange County's deputy general counsel instructed educators to obtain written permission from parents to use any name deviations.
"As an example, if the student is named Robert, but likes to be called the nickname Rob, the form must be filled out authorizing teachers and other personnel to call Robert the nickname Rob," wrote John C. Palmerini, the county's deputy general counsel office of legal services.
If a form is not filled out, the staff is advised to address students by the first name listed on the class roster or their last name to avoid potential sanctions.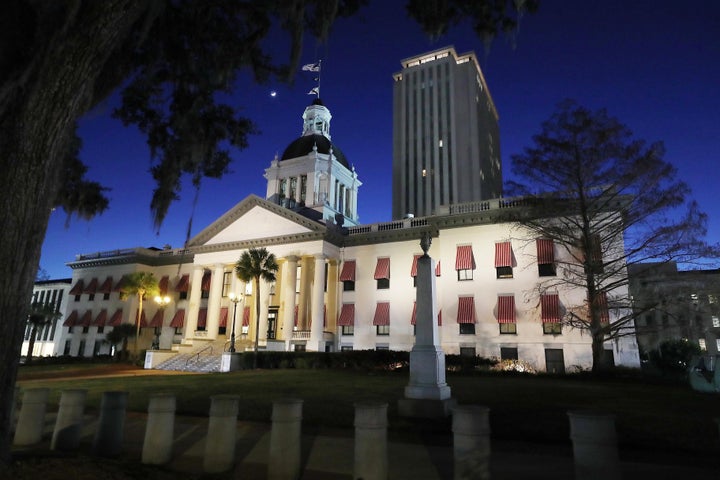 The guidance is in response to the recent passage of House Bill 1069 that expanded the Parental Rights in Education law, which critics have dubbed "Don't Say Gay." The legislation ― signed among a number of controversial bills targeting the LGBTQ+ community by Gov. Ron DeSantis (R) in May ― imposes new rules on school bathrooms, preferred pronouns and permitted classroom topics.
The bill prohibits employees and students from providing, being asked to provide, and being required to use certain titles and pronouns.
Palmerini, in a separate letter to the schools' principals and technical college directors on Monday, said it's unclear under the new rules whether a parent is allowed to request that a school employee address their child by a pronoun that does not correspond with the child's biological sex at birth.
"The State Board of Education has not given guidance on this precise question," Palmerini stated.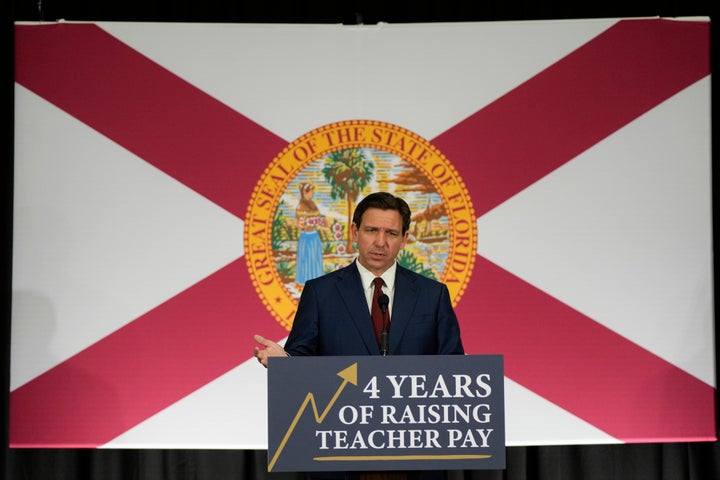 However, educators found violating the state's pronoun rules risk disciplinary action, including the potential revocation of their teaching certificate.
"An educator cannot solicit a child's pronouns, as this is directly prohibited by law – a parent would have to approach the educator about utilization of a pronoun differing from the child's biological sex at birth," wrote Palmerini.
The state's Department of Education and office of the education commissioner did not respond to requests for comment Tuesday.
In addition to new rules on pronouns, HB1069 prohibits classroom instruction on sexual orientation or gender identity from pre-K through eighth grade. All K-12 schools, as part of school policy, also must state that a person's sex "is an immutable biological trait" and that "it is false" to give someone a pronoun that does not correspond to their sex.
The legislation has been dismissed as an anti-LGBTQ+ effort to erase transgender and non-binary people from schools' curricula. It would further lead to staff and students being deadnamed or misgendered by one another, the Human Rights Campaign has said. Being deadnamed is using a transgender person's name from before they transitioned.
"Make no mistake: The First Amendment protects the right to learn and share ideas. But the legislature has tried everything in its power to diminish and stigmatize Florida's LGBTQ+ community and chill free speech in classrooms," said Tiffani Lennon, the non-profit's executive director. "By signing this bill into law, the Governor continues his assault on our First Amendment rights. This is a clear example of dangerous governmental overreach and a threat to our democracy."