Deciding to go to a local community college after graduating high school in the Bay Area in 2004 was one of the best, most transformative choices Cecilia Caballero ever made.
When she made the decision, though, it felt like her only choice.
"In high school, I felt an immense amount of anxiety and fear about college and my future," Caballero, a poet and adjunct professor in the California State University system, told HuffPost.
"My family was very poor, and I felt pressured to continue living at home and work various jobs to help pay the household bills," she said. "I didn't even apply to any four-year universities. I truly believed that moving away and attending a 'real' college was something that was only available to more privileged people."
In spite of chatter at her high school about how community college was a second-rate experience, Caballero pressed on and applied to Los Medanos Community College in Pittsburg, California.
"Hearing that contributed to my sense of shame and doubt about not attending a 'real' college but I was determined to continue my education in any way, shape or form," she said. "I knew that community college was the gateway to my future."
Pushing through those doubts paid off. Thanks to her community college experience and an incredibly supportive counselor at the school, Caballero transferred to UC Berkeley and graduated with honors. After that, she entered a fully-funded PhD program, and in 2022, graduated with a doctoral degree in philosophy from the University of Southern California.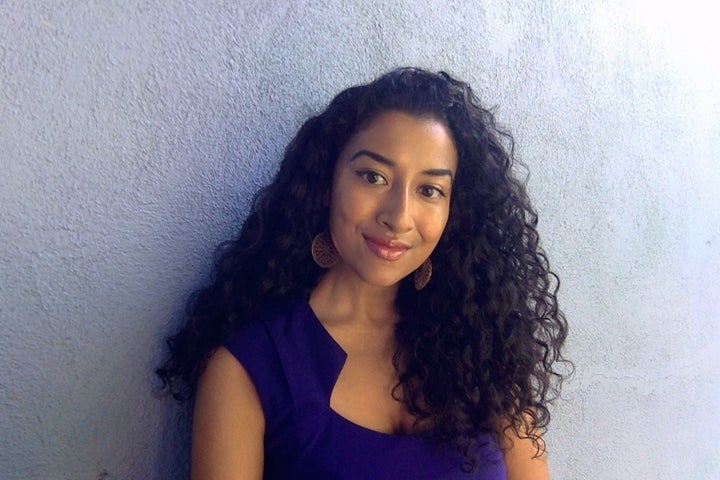 "I would not be where I am today without my community college or [connecting with a] Latina community college counselor who understood my challenges and lived experiences, which ultimately changed the entire trajectory of my life," Caballero said.
She believes that community colleges are invaluable sites of "transformation, empowerment, and social justice" in our communities, especially for working-class, first-generation, BIPOC students.
"Community colleges are essential for advancing equity and justice in our public education system," Caballero said. "That's even more true for marginalized student populations: students of color, re-entry students, student parents, system impacted students, and many more."
Mautra Staley Jones, the president of Oklahoma City Community College (OCCC) ― the fourth-largest institution of higher education in Oklahoma ― agrees.
"Education is not one-size-fits-all, and community colleges are prepared to meet this challenge by providing an array of programs and services for students regardless of age, background or academic goals," Staley Jones told HuffPost.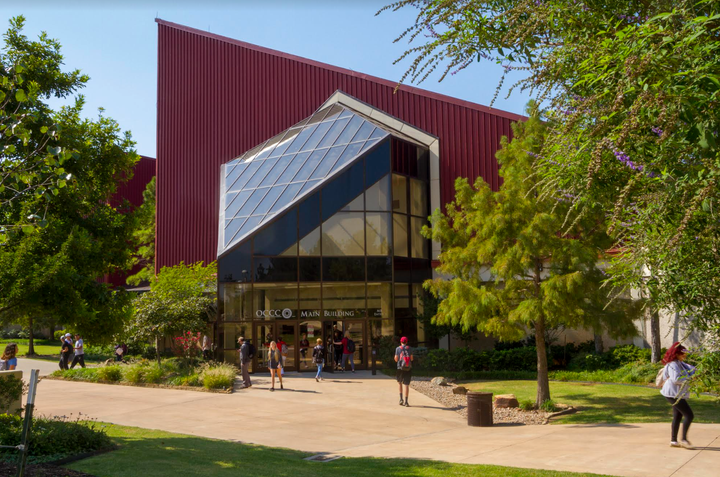 Since the pandemic, news about community college hasn't been entirely rosy. Transfer rates between community colleges and four-year institutions continued to drop last year ― an ongoing trend since the onset of the COVID-19 pandemic, according to a March 2023 report from the National Student Clearinghouse Research Center. (On the brighter side, completion rates rose for transfer students.)
For many students, the transfer process is so hard to navigate, it can derail their college plans.
More often than not, what stalls students' plans is credit loss: The Government Accountability Office estimated that, among students who transfer, about 43% of their college credits don't end up counting toward a new degree — including private and public schools, as well as two- and four-year schools.
As a result, transfer students take longer to finish their degrees and end up spending more in tuition.
Experts say that both community college and universities can do a better job at communicating what courses students need or don't need to transfer and get their bachelor's degree.
Meeting with a transfer advisor early and often can make a huge difference in student success rates, said Staley Jones.
"Community colleges are in the business of promoting student success, whatever the academic end goal might be, which is why we have student success advisors," she said. "We want to facilitate an easy transfer process for our students."
Like many community colleges, Staley Jones' school also has transfer agreements, also known as articulation agreements or 2+2 agreements, in place with many four-year institutions.
"Many schools have relationships in place with businesses and four-year institutions to facilitate students' career dreams becoming reality," Staley Jones said.
Despite some of the concerns above, former community college students we spoke to said attending a junior college is still one of the best investments you can make in yourself.
Below, they highlight seven reasons you should consider attending a local community college.
1. They're affordable.
Let's start with the obvious: Given the ever-rising cost of tuition elsewhere, you can't beat the price of an education at a junior college.
"Choosing to attend community college was one of the best financial decisions I ever made due to the affordable tuition," said Allen Tran, a software engineer in the Bay Area who transferred and graduated debt-free with a bachelor's degree at San Jose State University.
Tran took advantage of the financial aid program his community college offered, which made it tuition-free and offered a $500 stipend for him to use toward books and school supplies. (He estimates that his tuition without the program would have been around $1,500.)
"I was able to save the money I would have spent my first two years had I gone to a university right off the bat, and use it to pay for the tuition at my university after I transferred," he told HuffPost. "That completely changed the trajectory of my finances at an early stage in my life. I have that financial freedom."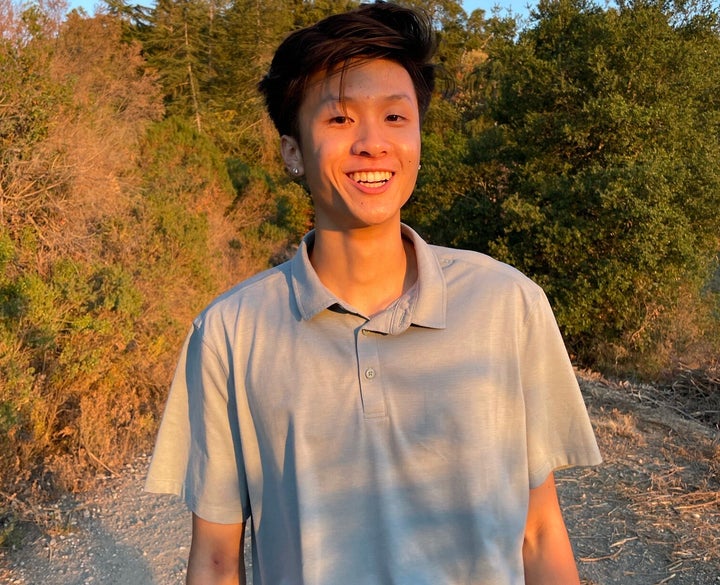 Before transferring to the University of California, Los Angeles, Odin Contreras, a film student, attended San Bernardino Valley College, where he got an education at a fraction of the cost. Contreras, a Texas native, was paying out-of-state student costs for tuition at first, but once he became a resident of California, he only had to pay $45 a semester. Free of considerable financial stress, he could focus on extracurricular activities, which helped him get into UCLA.
"While I was at SBVC, I had time to join clubs and organizations that assisted me with building an elaborate resume, from being the president of the Dreamers Club to receiving a $20,000 grant to create my own short film on 35mm film," he said. "I wouldn't have had the opportunities I had if I had jumped straight into a university."
2. Community colleges give you access to prestigious universities that might not be an option otherwise.
Tran wasn't accepted to the schools he'd been dreaming of going to when he applied straight out of high school. His track record at community college opened doors those doors for him, though.
"For instance, I applied to San Jose State University's CS Program in high school, was rejected, then attended community college, and was finally admitted into SJSU's transfer class," he said.
Many community colleges have programs that guarantee university admissions to certain schools based on course requirements. Enrolling in such a program early on was how Tran got into his dream school.
Caballero said she took advantage of a similar program called the Transfer Alliance Program (TAP). It's a partnership between participating California community colleges and the University of California to give priority consideration to transfer applicants.
"Before meeting with a college counselor, I didn't even know that the TAP program existed," Caballero said.
"Moreover, the counselor also encouraged me to apply to UC Berkeley, her alma mater. At the time, I had assumed that I would never be admitted into a prestigious university like UC Berkeley, and I had no intention of even attempting to apply," she said. "But meeting a fellow Latina who graduated from Cal absolutely blew my mind. If she could do it, I could too."
3. Community college offers greater flexibility when it comes to schedules and class formats.
Have a weird schedule or need to prioritize work alongside your education? Community colleges are skilled in accommodating a range of needs when it comes to class scheduling and format, Staley Jones said.
"For example, our community college offers online and in-person classes that meet for the length of a traditional semester, and we also offer shorter-term class options that are completed within a few weeks over the summer or throughout the year," she said.
That flexibility was a major benefit to Caballero when she was attending her two-year school.
"I was able to commute to my local community campus and complete my degree while living at home and working various jobs," she said. "This flexibility was absolutely critical for me because I was able to arrange my work schedule around the two or three days a week that I was on campus for classes," she said.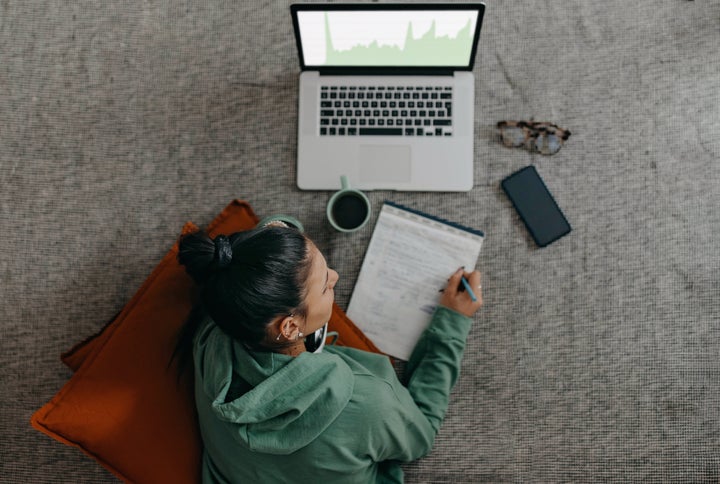 4. You can consider different majors and take different courses without feeling bad about "wasting" money.
Considering being an engineering major but not sure if you're cut out for the course work long-term? Take a class and see. Because units are cheaper, community college gives you an opportunity to play around with different potential majors and minors, said Diocelina Arellano, a community college grad, and a social media specialist in the transportation and logistics industry.
"I was not sure what I wanted to major in so I was buying myself time to figure it out before I transferred over to a four-year university," she said. "Besides that, everyone is taking prerequisites for the first two years of college anyway, so you can get that done at community college."
5. Contrary to what you might think, community colleges offer a sense of community.
Arellano's other piece of advice? Don't wait until you transfer to find student-run-clubs or to make friends with like-minded people. Stay active on campus, she said, you don't have to navigate community college alone. "Join the student government association and clubs at your community college," she said. "You can still have a student life and sometimes even a better experience since it's less crowded."
Valerie de la Rosa, an educator in Los Angeles, California, agreed; the sense of actual community at a community college is an underrated perk.
"If I am being honest, one of the best perks I received from community college is the ability to speak on a variety of topics which has led to making many important connections," she told HuffPost.
"I grew up in a low-income area and could not afford extracurricular activities," she explained. "Community college offered me a chance to learn about things I had no exposure to, like art, philosophy and business."
By the time she transferred to UC Berkeley, she could speak on a variety of topics, which made making friends in high places a whole lot easier.
"I don't think we talk about it very much but connections and networking are one of the biggest takeaways from major universities," she said.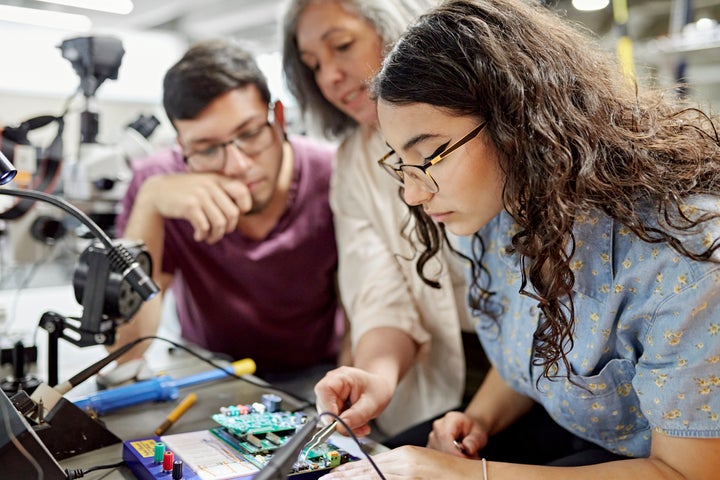 6. The generational diversity is a major perk.
Nolvia Delgado is the executive director of the Kaplan Educational Foundation, a nonprofit public charity that helps underserved, underrepresented community college students transfer to top four-year colleges and universities. She's also a Dominican-born first-generation college student and a graduate of Borough of Manhattan Community College and Smith College.
Reflecting on her own community college experience, the perk that stands out the most is the diversity of thought in the classroom.
"For example, I vividly remember that in one of my political science classes, one of my classmates worked at city hall, another was a mother of two who was finally close to graduating after multiple attempts, and then there was me ― a 'traditional' 19-year-old college student," she told HuffPost.
That wide range of personal and professional lived experiences fueled the course discussions and broadened our perspectives.
Community college also seems to attract a diverse range of professors.
"Like the students, they also have diverse experiences," Delgado said. "One of my favorite classes was an Italian class taught by an older Italian woman. In addition to teaching us basic Italian, she exposed us to the cultural differences, similarities to other Romance languages, and common mistakes. Every lesson transported us to Italy."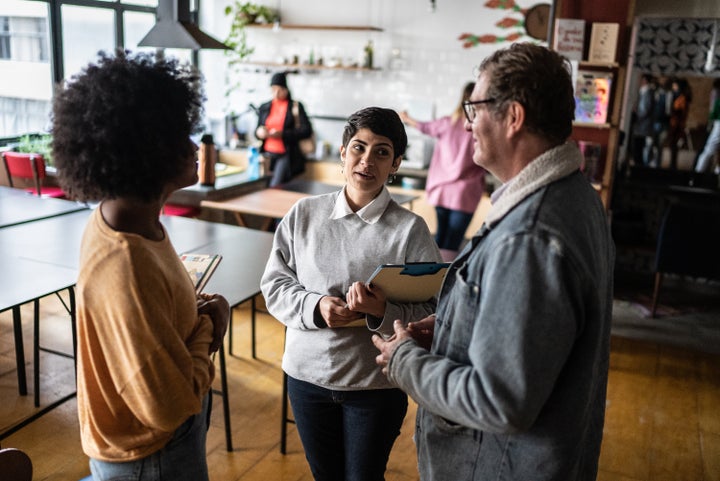 7. Because the colleges are smaller, everyone is really rooting for your success.
Whenever Caballero talks to incoming or potential community college students, she reminds them that community college is real college. (That "high school 2.0" stigma still pervades to some degree, unfortunately.)
She also highly encourages students, especially first-generation, working class, students of color, to continually seek help and support from faculty, staff and campus resources, and other students.
"Over time, you will build relationships and community, which means that you don't have to navigate community college alone," she said. "If you're a first-generation, working class student of color, I realize that it can be hard to ask for help. However, just know that there is an abundance of people and programs on campus to help you achieve your educational goals and dreams. They believe in you."