Members of the Little Rock Nine — the group of Black students who integrated Little Rock Central High School in the '50s — have knocked Arkansas' Education Department for barring students from receiving graduation credit in an Advanced Placement African American studies course, NBC News reported on Friday.
Elizabeth Eckford and Terrence Roberts spoke out following the state's recent move, with the Education Department saying the decision on the course would stand until "it's determined whether it violates state law and teaches or trains teachers in CRT [critical race theory] and indoctrination."
The restrictions came after Arkansas Gov. Sarah Huckabee Sanders (R) signed the LEARNS Act into law earlier this year. It barred curriculum that would "indoctrinate students with ideologies, such as CRT," according to Sanders' executive order. The state is still set to offer an African American history course, according to the Education Department.
"I think the attempts to erase history is working for the Republican Party," Eckford told NBC News. In 1957, Eckford was famously photographed at her Little Rock high school as white students stared and shouted.
"They have some boogeymen that are really popular with their supporters," she told the outlet.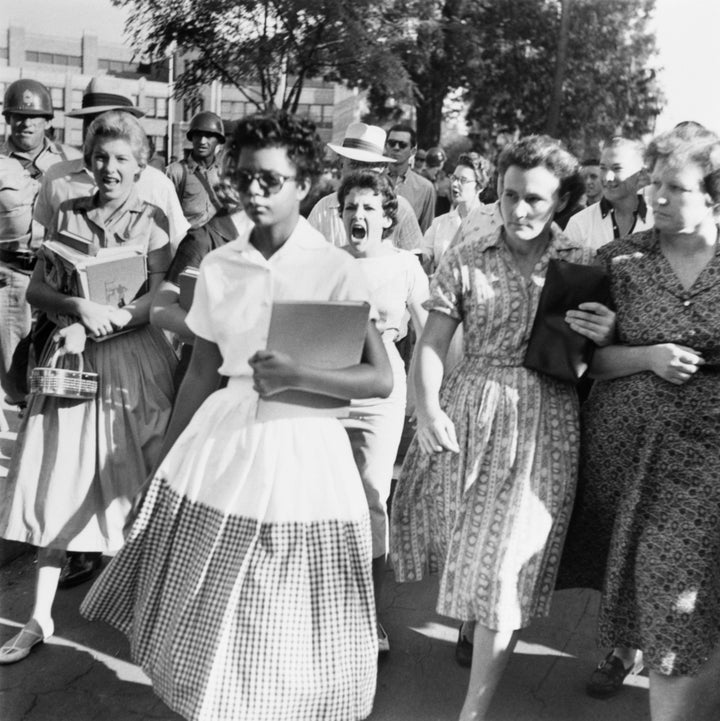 Conservatives elsewhere in the country have also decried the teaching of African American studies and similar topics in schools. The administration of Florida Gov. Ron DeSantis (R) blocked the AP course in January, with the College Board announcing months later that it would make changes to "ensure the course best reflects this dynamic discipline."
Roberts, who recalled that the Little Rock Nine had "suffered physically and emotionally" in Arkansas, told NBC News that laws should not be restricting students' ability to learn.
"I know there are voices pushing back [against restrictions]," he told the outlet. "The question is, will they be successful?"
Six schools in the state have said they will continue to offer the African American studies course despite it not counting toward graduation, The Associated Press reported.