It's maybe hard to believe you're already halfway through your toddler's second year. The 18-month mark is a milestone in its own right—as your tot becomes even more curious about the world around them and has mastered a few more major skills, like dancing, "reading" on their own and feeding themselves. It can be a challenge to keep them busy and engaged, however, which is why we're compiling our favorite sensory and developmental activities for 18-month-olds—that are tired-toddler-parent-friendly, of course (we see you, mama). 
Related: 18-month-old baby milestones
Sensory activities for 18-month-olds
1. Color their world
Got a cardboard box lying around? Hand your toddler a few crayons or kid-safe markers and help them turn it into a spaceship, castle or car. They'll boost their fine motor skills and get in an imaginative play session!
2. Nature walk
Take your little one on a nature walk, encouraging them to observe and collect items like leaves, rocks, or flowers, fostering their curiosity, vocabulary and connection with the natural world.
3. Muffin magic
Ready to bake? Your little one will love helping you mix up a muffin batter, placing the muffin cups in the tin and waiting for those fresh-baked smells to come wafting through your kitchen. 
Related: 18-month-old health & growth guide
Developmental activities for 18-month-olds
1. Over and under
Set up a simple obstacle course in your living room or backyard, incorporating activities like crawling under chairs, jumping over pillows, and balancing on a beam, supporting your child's gross motor skills, coordination and body awareness. Can they do it two times in a row? Can they do it fast like a cheetah or slow like a turtle?
2. Dance party
Toddlers love exciting, upbeat music they can move their body to. Create a playlist of movement-based or fast-tempo songs and jump around together. 
3. Going to the lovey doctor
Have your kiddo pretend to be the doctor or veterinarian for their stuffed animal patients. You can model how to help them feel calm, how to do a height and weight check and how to heal a pretend illness. Role-playing helps your toddler explore empathy, social interactions and understand real-world experiences. 
Related: 50 sensory activities for 1-year-olds to help them learn by playing
Things to do with an 18-month-old
Week 1: Baby music
Look around in your community for a child-focused music class, which serves as a great incubator for your budding baby Mozart. Can't make a class work with your schedule? Incorporate instruments into your play sessions, have an after-dinner dance party or introduce that old classic: freeze dance. 
Week 2: Household helper
18-month-olds love helping you around the house, and giving them pint-sized jobs can boost their confidence. Ask them for their help sweeping, weeding or washing the dishes—while you're close at hand, of course. 
Related: Age-appropriate chores for your toddler—from 14 months to 5 years old
Week 3: Animal matching
Using a set of animal figurines, help your toddler match the animal in their collection to one in a book. Helping the cow find their friend on the page supports object recognition, sorting skills and cognitive development.
Week 4: Gone fishing
Hand them a ladle or small mesh net they can use at bath time to fish for their toys—or better yet, a set of foam letters. Help them recognize the letters, calling out each one as they find it and sticking it to the tub wall.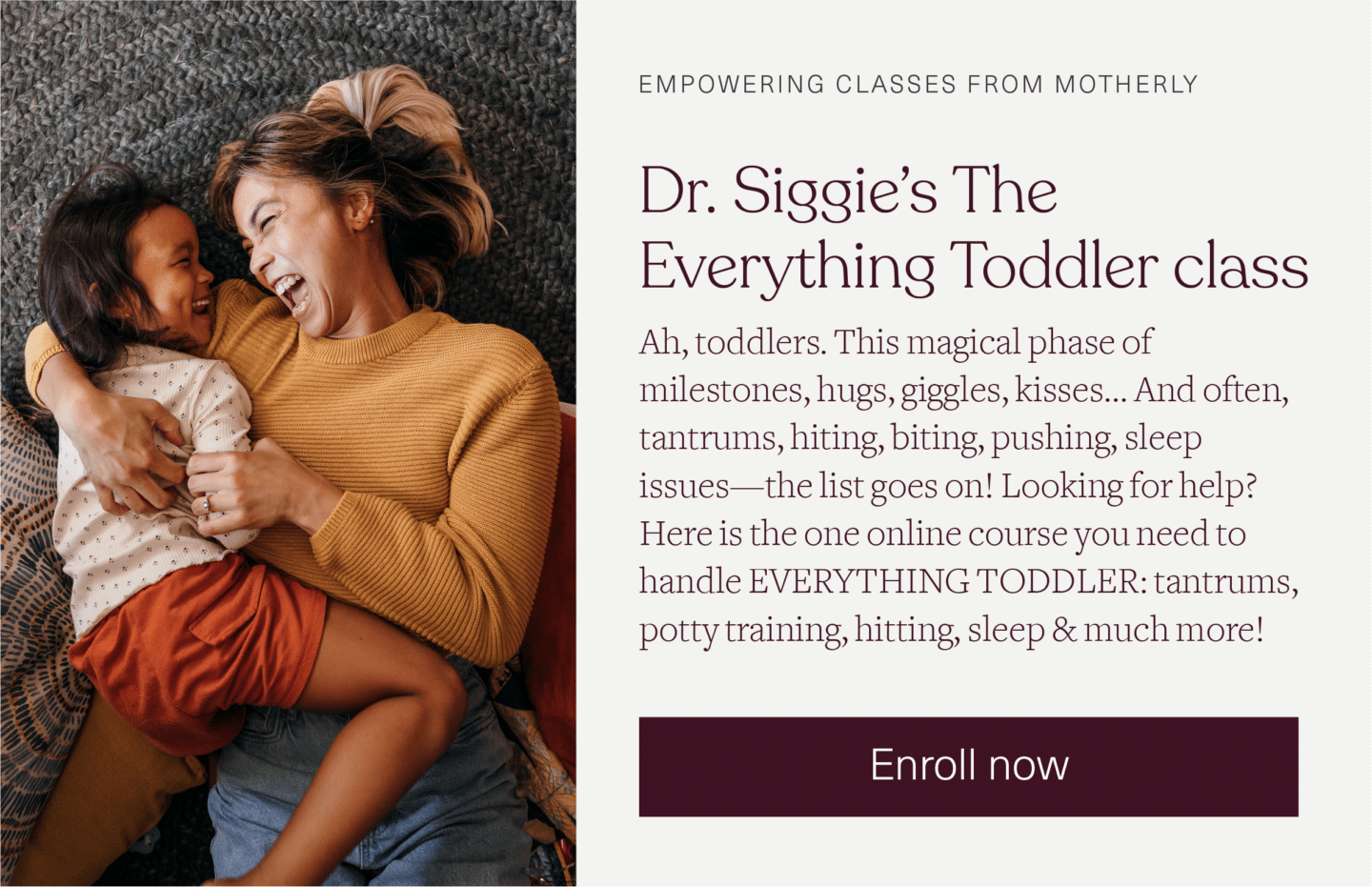 Our favorite products for 18-month-olds
A version of this story was originally published on May 30, 2023. It has been updated.