From walking and talking to problem-solving and socializing, your 15-month-old toddler is a far cry from the infant they were just one short year ago. As their burgeoning personality starts to shine through even more, engage their senses and foster their development with age-appropriate activities that are fun for both of you (read: low lift!)—and keep those little hands busy. Read on for our best ideas for 15-month-old activities. 
Related: 15-month-old baby milestones
Sensory activities for 15-month-olds
1. Break out the blocks
Let your little one explore the world of building blocks, allowing them to stack and knock down towers and sculptures. This fun construction/destruction play boosts their fine motor skills and spatial awareness while also demonstrating cause and effect. 
2. Scribble sessions
Chunky crayons can be a godsend during this stage—easy enough for a tot to grip, nontoxic in case they decide to chew on the ends, and (somewhat) washable. Set up some butcher paper on the floor or tape a few sheets of printer paper to your kitchen table to give them a wide canvas for coloring. Remember, don't force them to pick a hand to color with—most kids are still ambidextrous at this age.
3. Color sorting 
Scrounge around for a set of colorful objects such as blocks, toys and safe kitchen tools (like potholders and spatulas) and encourage your child to sort them by color, fostering their cognitive skills and color recognition abilities.
Related: 15-month-old health & growth guide
Developmental activities for 15-month-olds
1. Catch and release
Encourage your child's gross motor skills by rolling soft balls of different sizes. Show them how to roll the balls back and forth with you, or set up a mini bowling alley using empty plastic bottles or cardboard paper towel rolls as pins. You can also show them how to gently toss a ball into a laundry basket. Score!
2. Shape sorting
Introduce a shape sorting toy with large, colorful shapes. Guide your child in identifying and matching the shapes to their corresponding holes, helping them develop their cognitive skills and hand-eye coordination.
3. Play library
Set up a few stacks of kids' books, make up a construction paper library card, and pretend to scan or "check out" library books at home with your kiddo. Now's the time many toddlers start to get into pretend play, and setting up these imaginary scenarios can be so fun.
Related: Babies as young as 15 months learn determination from watching you
Things to do with a 15-month-old
Week 1: Play pretend
Can you find a few dress-up options in your closet for imaginative play? A silk scarf for a pirate, a statement necklace for a crown, a cape for a superhero. Imaginative play helps foster your child's creativity and social skills, and it also helps them grasp bigger world experiences and bring stories to life. 
Week 2: Set up a playdate
Though your kiddos may just end up playing side-by-side in what's known as parallel play,  rather than playing together, setting a playdate gives your tot an opportunity to sharpen their social skills and observe their peers in action.  
Related: 50 sensory activities for 1-year-olds to help them learn by playing
Week 3: Filling up the basket
Your kiddo loves to fill up and empty containers—and with a laundry basket, they can place objects in and out to their heart's content. Let them collect a few of their fave lovies and tote them around the house. 
Week 4: Catch me if you can
It sounds almost too simple, but your tot always just wants you to chase them. Run around the house, the yard, the nearest park in a cute game of chase, and wait for the giggles to roll in—from both of you.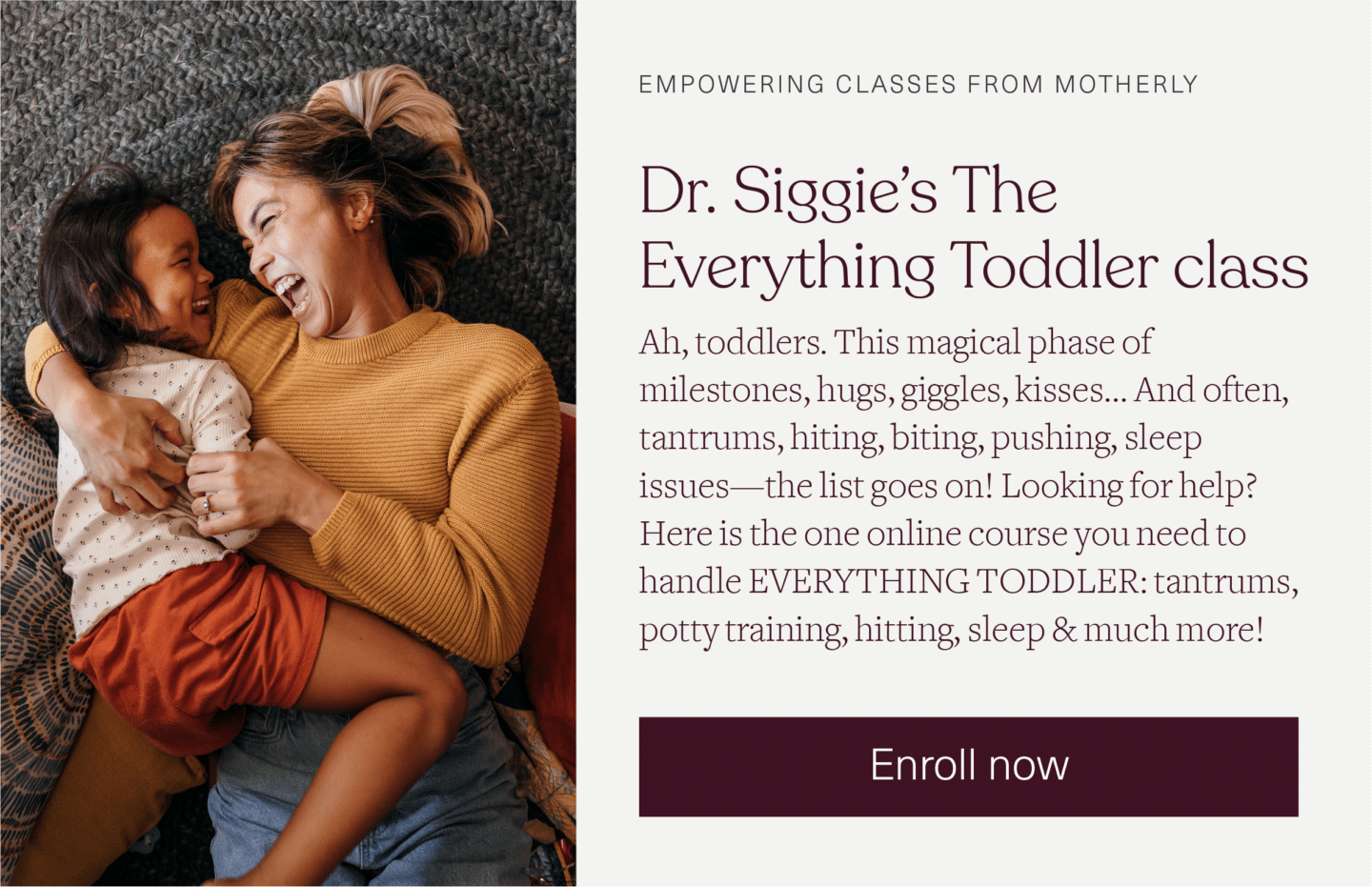 Our favorite products for 15-month-olds
A version of this story was originally published on May 28, 2023. It has been updated.